There is always that time when every family finds itself needed to buy new furniture. It could be because they're moving, renovating the home, or because their current furniture is obsolete or damaged. Whatever the reason, the most important thing to consider when in this situation is how to properly choose the right furniture.
It is important to remember that furniture is meant to last much more than one year, so it is essential not only that you like the furniture you're buying, but that it's durable.
Additionally, when shopping for new furniture you don't need to avoid inexpensive pieces – furniture at low prices from good sellers is no less quality than the more expensive pieces. Furniture replicas are a great choice when you want a specific style but can't afford the original design.
Equally important to keep in mind are the operational properties of furniture. Your furniture is something you need to feel comfortable having at home and using daily. For example, if you are a short person, it would be foolish to buy furniture with high shelves, because it would be difficult and probably frustrating to get something from them.
Now let's see some room-specific tips for your new furniture shopping needs.
Living Room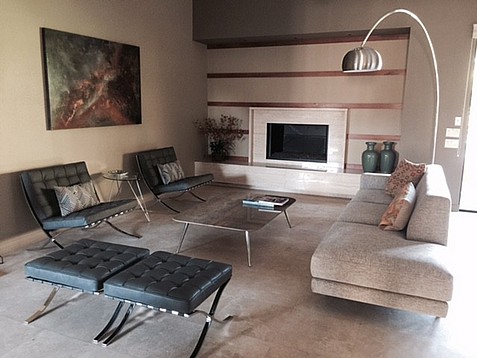 When choosing new furniture pieces that you want and need for your living room, you need to pay attention to more than how each piece looks.
The first thing you need to do is determine each furniture item's role in your home. If you plan to use the room primarily for hosting TV watching events, then having one large sofa, a pair of armchairs and a coffee table will be plenty. You might even go for the Barcelona Loveseat and maybe even the entire Barcelona Collection with it.
If instead, you plan your new living room to be the place where family and friends come together to celebrate the holidays, then you will need a large table to fit all and enough seating.
At the same time, we must not forget that the room, when fully furnished, should remain cozy. But keep in mind that fewer furniture items are better than having a cluttered room.
It is essential to choose a good store, which will offer you a large selection of high-quality furniture. If you're looking for other mid-century modern classics at an affordable price, you can look into Barcelona Designs and other recognized sellers that also sell replicas of iconic furniture from this era!
Goes without saying that no living room is truly one without seating furniture. The standard set is a sofa and two armchairs.
If your room is big enough to fit bigger pieces you can incorporate more chairs, a table, or whatever you like best. You can place your sofa in the center of the room and create a different space.
If you have a small living room, you can place your furniture closer to the walls, but leaving a small separation makes the room feel cozier. If you have a studio apartment or something similar, chances are that the living room will also serve as a bedroom. Buy a transforming sofa or maybe even a daybed.
If you decide to buy a fold-out sofa, make sure you check the serviceability and softness of the mechanism, this will save you many headaches.
When buying furniture, first of all, evaluate the strength of the structure, the quality of the filler and upholstery. The furniture should have a solid frame because all your households will use it very intensively.
Another important part of shopping for new furniture is to measure the size of each item, this will help you plan the layout of the living room with time.
Shopping for new furniture is not a race, don't rush it.
Only after you've determined what pieces will be necessary and useful for your house, you can start to think about what kind of furniture, shape, design, and upholstery you wish to have.
You can draw a floor plan of your living room to easily determine the layout. The best way is to draw your apartment on a scale of 1:20. Once your apartment is drawn to scale, draw the furniture pieces- also to scale- and then cut them out.
Place the cut-out pictures on the floor plan of the apartment, having thought over the purpose of the pieces of furniture and their designated place in the apartment space. Layout several options and choose the one that suits you best.
Now it's time to choose furniture by type of design, shape, color, upholstery. The main thing is the ease of use of the furniture.
The most practical material for furniture upholstering is microfiber. It is durable, does not cause allergies and cleans well. A more expensive option is leather furniture. With proper care, it will last for a very long time, while remaining equally beautiful.
Bedroom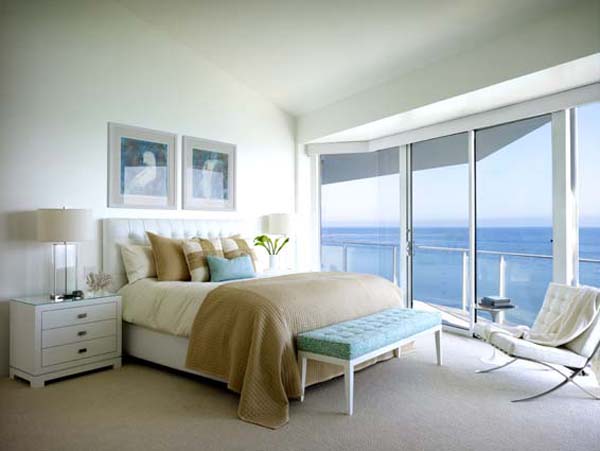 Unless you live in a studio apartment, your bedroom is a private room, meant to be a haven of calm and relaxation.
This room should be kept free of clutter. Bright and blatant colors, bright images, or other elements like this should be kept out of the bedroom. Instead, we recommend using soft, pleasant shades in this room to help keep you calm.
Full rest comes when you own a quality mattress since there are many styles you can choose from we suggest you try them all out and maybe ask your doctor what works best for you. But remember to choose the mattress according to your personal preferences.
If your bedroom has the right size, you can also opt to purchase a furniture piece like a chair or daybed to add a space where you can sit back and relax, without having to lie down on your bed.
If you do decide to add a furniture item for your room other than your bed, you can draw the floor plan, like what we suggested for the living room, to get a better idea of what would work best with the space you have.
Hall
The hall is a specific space that requires essential and functional items. You can install a stand for shoes on the floor, a mirror, and a cupboard against the wall.
What kind of furniture is best?
The best furniture pieces for the hall must be beautiful, fit comfortably into the area, and be comfortable, practical, and rational.
When you move into a new home, it's common to bring your old family traditions, including those involving interior design.
Drop the old stereotypes, think about comfort, rationality, convenience, hygiene, and ease of care for the furniture you bring with you.
If you properly design the interior of your new home, it will be comfortable and cozy to fit your style. Even if you aren't moving or replacing furniture, you can still create an entirely new interior style.
You can rearrange your furniture or alter your furniture items- not necessarily radically. Removable upholstery covers allow periodical changes of the overall look of the interior, you can also think about what you can easily part with.
All you need to make your home beautiful and cozy is creativity and ingenuity.
So don't take our advice rules, but as an example of how to approach the moment of choosing furniture. Always remember that furniture should be useful, comfortable, and create a healthy living environment.